Gatan Digital Micrograph (GDM) is the software you need to analyze your TEM or SEM images from Gatan electron microscope. Although their hardware is super expensive things, they provide their software free for analysis purposes.
Download the Free Gatan Digital Micrograph
You can download the software through a FTP link where you will need a FTP client to download the software.
Http link :
http://www.gatan.com/installation-instructions
FTP link:
ftp://ftp.gatan.com/pub/software/PC/
Additional resources: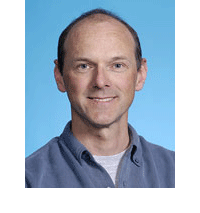 For advanced analysis on TEM and SEM images you need scripts to run on GDM platform. Dave Mitchell's DigitalMicrograph™ Scripting Website is one of best place to download scripts for Digital Micrograph.
http://www.dmscripting.com